The Rumble K serie
The Rumble K serie is a line of products developed by Oenkenstein Audio. The products are audio software plug ins, designed to use as Rack Extensions in Reason, a digital audio workstation by Reason Studios.

Current products:
All Rumble K1 and K2 Rack Extensions are based on the operation system of a Kawai K1 made in 1985.


Rumble K1: A versatile additive wavetable and granular synthesizer.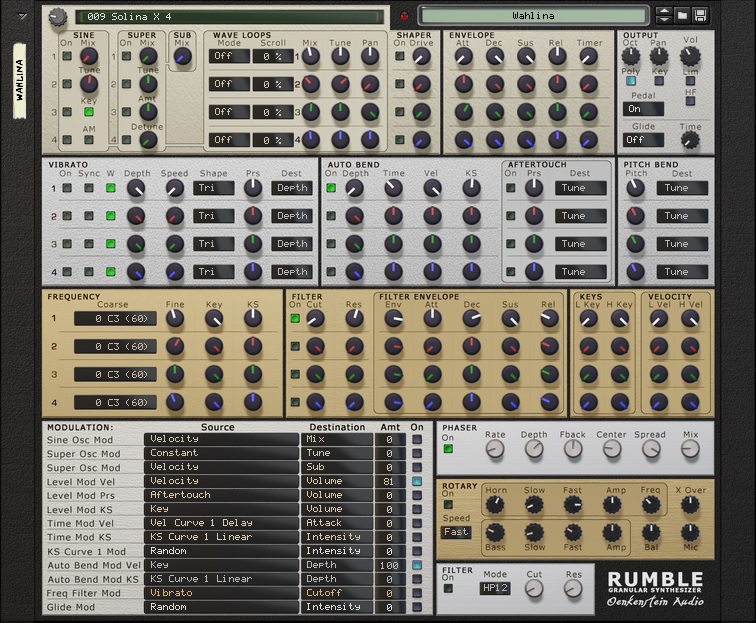 Rumble K2 Player: Digital wavetable synthesizer. Mimics a Kawai K1.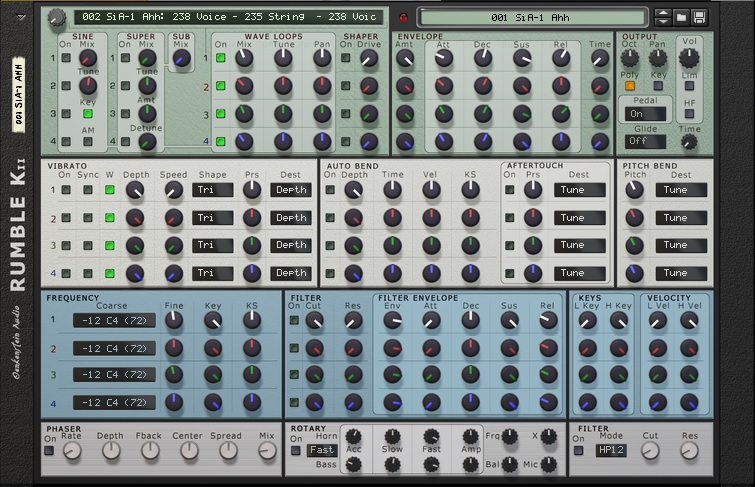 Rumble K2 Player Light: Emulates the default sounds on a Kawai K1.

Rumble K2 Builder: Emulates the operation system on a Kawai K1 and contains 64 single instruments and 32 multi instrument patches from ROM Bank A.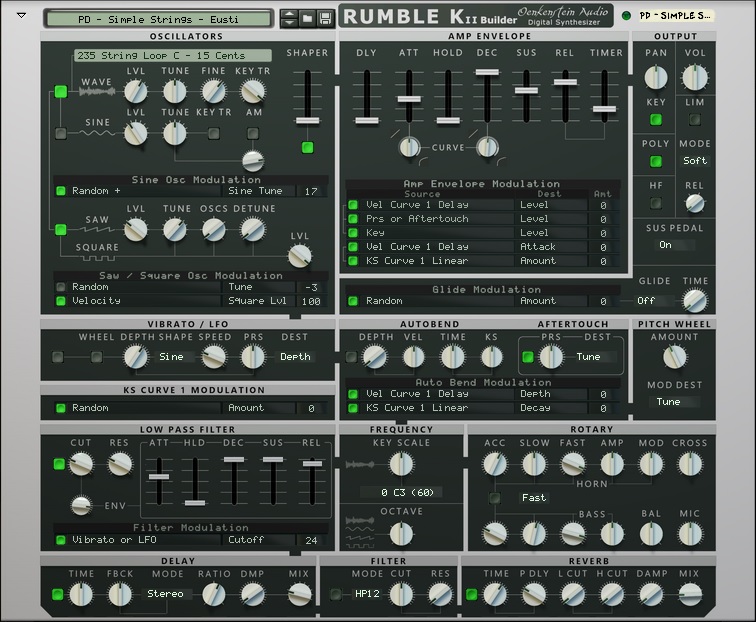 Download the Product Comparison Chart.pdf to compare the different products in the Rumble K serie.